Chevrolet Dealer Valdosta GA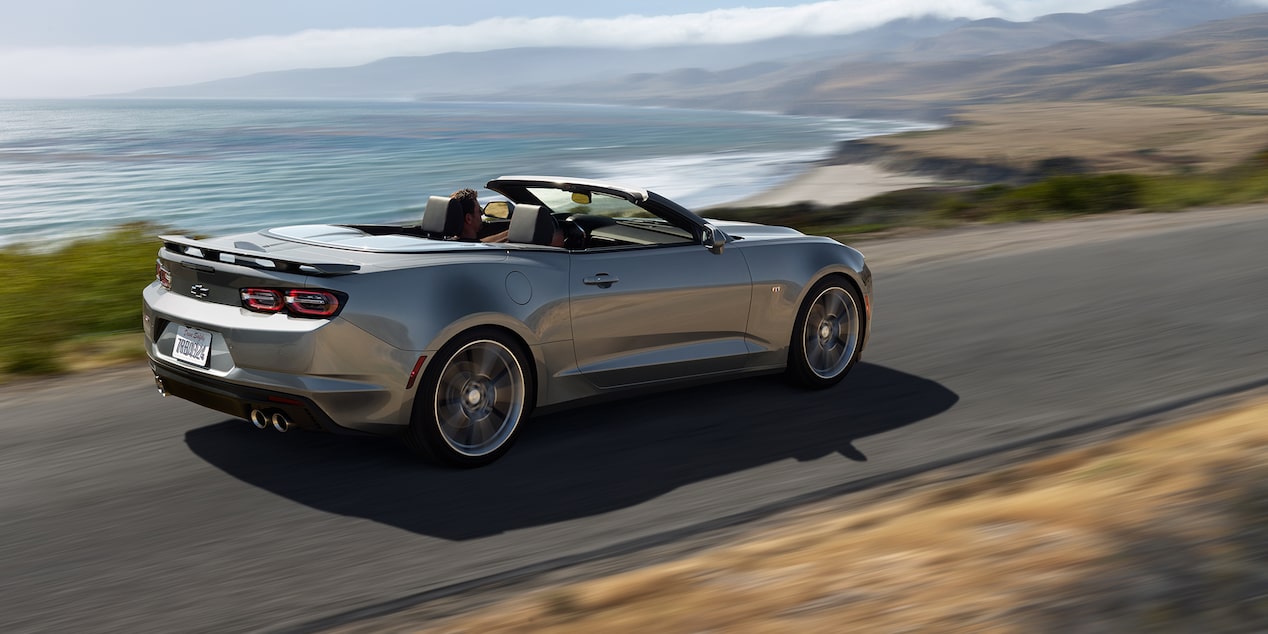 Chevrolet Dealer Serving Valdosta GA
At Wes Haney Chevrolet, we pride ourselves on being an independent dealership dedicated to selling Chevrolets. By maintaining our small-scale operations, we avoid the burdens of high overhead costs typical of large corporate stores. Unlike them, we don't have to bear huge advertising expenses, allowing us to offer our vehicles at more affordable prices than our competitors. For over 50 years, we have embraced this business model and have no intention of changing it. Our commitment to staying independent allows us to focus on creating a no-pressure sales environment, ensuring our customers feel entirely comfortable throughout their visit. Customer satisfaction is paramount to us, not just during the purchase but before and after. Our team adopts a customized approach to help you make an informed decision, carefully considering your needs to find the perfect vehicle match. We believe in empowering our customers to make educated choices on their next vehicle purchase. At Wes Haney Chevrolet, you'll experience a unique car-buying experience that prioritizes your satisfaction and caters to your specific requirements.
Getting from Valdosta to Wes Haney Chevrolet
Wes Haney Chevrolet is located in Live Oak, Florida, about an hour from Valdosta, Georgia. The fastest way to visit us is to follow I-75 South to US-129 South. Then you will take US-129 South to East Howard Street in Live Oak. Then it is a straight shot to our door!
About Valdosta Georgia
Valdosta is a city in and the county seat of Lowndes County, Georgia. The city is the home of Valdosta State University, a regional university in the University System of Georgia with over 12,000 students. The football team at Valdosta High School has more wins than any other American high school and is second in overall wins in the country after the University of Michigan. Valdosta is called the Azalea City, as the plant grows in profusion there. The city hosts an annual Azalea Festival in March. Valdosta was incorporated on December 7, 1860, when the state legislature designated it the new county seat, formerly at nearby Troupville. The railroad was built to Valdosta that year, rather than Troupville, stimulating development in the new county seat. Many citizens of Troupville had already relocated to Valdosta when the Atlantic and Gulf Railroad was built 4 miles away.
New Chevy for Sale Near Valdosta, Georgia
At Wes Haney Chevrolet, our extensive range of new vehicles showcases the most sought-after Chevrolet models, each equipped with cutting-edge technology and top-tier features. Whether you need a family-friendly hauler, the spacious Tahoe or Suburban are excellent options. For enhanced versatility, the two-row Blazer or Trax are ideal choices. And if power and performance are what you desire, look no further than the beloved Silverado 1500.
Used Cars for Sale Near Me
If you're in the Valdosta, GA area and looking for a pre-owned vehicle, Wes Haney Chevrolet is your go-to destination. Our pre-owned inventory is carefully curated to offer you the best value for your money, ensuring you get the most out of your purchase. With a wide selection of vehicles, you can easily find the perfect match that aligns with your lifestyle and preferences.
Wes Haney Chevrolet is Proud to Be Your Trustworthy Chevy Finance Center
Once you have selected the new or used car of your dreams, rest assured that our finance department at Wes Haney Chevrolet is here to assist you in securing the best possible deal. Our dedicated team is happy to address all your inquiries, meticulously compare offers from different lenders, and work tirelessly to find a loan that perfectly aligns with your budgetary requirements. Count on us to make the financing process smooth and hassle-free, ensuring you drive away in your dream car with complete confidence.
Certified Chevy Service Center Near Valdosta, GA
Once you drive your new vehicle home, maintaining its peak performance requires a reliable source for regular maintenance. At Wes Haney Chevrolet, we understand the importance of routine service intervals in prolonging the life of your car or truck. Our dedicated service team is committed to providing the maintenance and regular inspections necessary to keep your vehicle in top shape throughout its lifespan. Booking appointments is a breeze with our convenient online portal, available 24/7 from anywhere.
Valdosta Resources
We also serve the following areas: